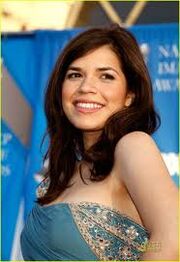 About me
[
]
Hello there!
My name is The Vinh (pronounced Tay Vin), but don't mind if people call me "Vinh" or "DoctorStrange" and it would be slightly weird for anyone to type in "The Vinh", haha. I live in London, England.
I'm a movie fanatic and only recently took a great interest in Silent films. My avatar is actually from Frankenstein in 1910's silent film version. I enjoy listening to commentaries and behind-the-scenes extras on DVDs, so I tend to buy two-discs special editions most of the time (only if this format is available).
I love reading novels (I'm sure you do as well!), and just recently diversed my way into Gothic novels. Even though slightly off track here, I do enjoy the occasional read of Marvel Comics. Marvel is actually where I got my username from: Doctor Strange. I'm a total geek!
When I have a light bulb moment, I tend to pitch them to others to see what they think of it.
Check out the Spice Girls Wiki, where I'm also actively contributing too as well.
I'm an admin here so feel free to drop a message on my talk page if you need help with anything!
Ugly Betty
[
]
I first started watching Ugly Betty when it first aired in the UK. Then from then on, I was a hit and miss person, missing some episodes now and again. But will be planning to catch up soon enough. I'm going to help out here as much as I can. I'm going to sort some things out here as well.