WELCOME TO THE
UGLY BETTY WIKI!
Recent Changes · Ugly Betty Wiki FAQ · About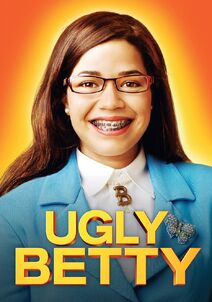 In the superficial world of high fashion, image is everything. How can an ordinary girl - a slightly plump plain Jane from Queens - possibly fit in?
Focusing on the life of ambitious writer Betty Suarez, a plain girl from Queens, N.Y., who is smart, hardworking and savvy but has a different sense of style. When publishing mogul Bradford Meade puts his son, Daniel, in charge of his Mode magazine, he hires Betty to be Daniel's new assistant - mostly because he knows that she may be the only woman in Manhattan whom the womanizer won't sleep with.
Ugly Betty was created by Silvio Horta and based on Fernando Gaitán's Colombian telenovela Yo soy Betty, la fea, which has had many other international adaptations. The series premiered September 28, 2006 on ABC.
Welcome, Anonymous User, to Ugly Betty Wiki - a collaborative website run and maintained by people just like you!
Created by fans, for fans, Ugly Betty Wiki is an official wiki dedicated to building a comprehensive and informative resource about Ugly Betty. We have 432 articles since October 2007!
Are you an expert on Ugly Betty? Sign up for a free account and start editing!
To write a new Ugly Betty Wiki article, enter the page title in the box below.
Christina McKinney
---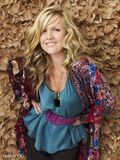 Christina
was MODE's seamstress, who aspired to be a designer. She met Betty and the two quickly became instant best friends. She was revealed to have been married, to Stuart McKinney. She left him though mainly due to his constant drug abuse, later he returned and reconciled with her and revealed he had liver failure. Desperate for money, she agrees to be the surrogate mother for Wilhelmina. She soon gives birth to William Stuart McKinney. However it becomes obvious that neither William nor Wilhelmina are bonding. (
read more
)